June 10, 2021
We are so excited to introduce a new and revolutionary treatment into the clinic, Ultherapy skin lifting and tightening.
Ultherapy is the ultimate non-surgical modern facelift. It delivers focused ultrasound energy to the same layer surgeons do during cosmetic surgery, but without disrupting the surface of the skin at all. It is a revolutionary treatment for women and men everywhere, and is advocated by the amazing Tess Daly, where she uses it to keep her skin looking fresh and youthful. In this blog, we'll run you through everything you need to know about Ultherapy and what it can do for you!
What is it?
Ultherapy encourages your body to produce fresh and new collagen and strengthen weak collagen to gradually lift your face and neck. It's completely non-surgical, which means no taking time off work to reach your aesthetic goals.
What areas can be treated?
As the only FDA-cleared non-surgical treatment for lifting the skin, Ultherapy is designed to treat the face, neck and decolletage. It is THE treatment for dealing with issues such as a heavy brow, undefined jawline, wrinkles, turkey neck and overall ageing signs to leave you with a fresher, fuller, more youthful appearance.
How many treatments are needed?
The answer to this often shocks our patients, but only one Ultherapy treatment is needed to see amazing results. However, depending on your skin laxity, you may need a top up down the line.
What results should you expect?
The results from Ultherapy are long lasting and patients usually witness a gradual lift over the course of 2-3 months. This leads to the most natural looking results that ultimately mimic a facelift but without the hassle of surgery. You can expect your skin to look tighter and more voluminous without compromising your natural beauty.
What is the recovery time like?
Ultherapy has absolutely zero downtime so you are free to resume normal activities immediately after your treatment. Your skin might appear flushed or slightly swollen following the procedure, however this is completely normal and temporary.
What price can I expect to pay?
In order to get the most out of this personalised treatment, we recommend coming into the clinic for an initial free consultation to establish how this treatment is going to help you reach all your aesthetic goals. Prices are from £400 for a small area.
The science behind the treatment.
Ultherapy delivers focused ultrasound energy to the same layer of skin that a facelift treats. This ultrasound energy stimulates the production of completely new collagen whilst also strengthening weak collagen. Collagen is the protein that helps prevent skin sagging and laxity, however as we age, our collagen stores start depleting. Ultherapy helps prevent this and gives you a gradual facial lift over time.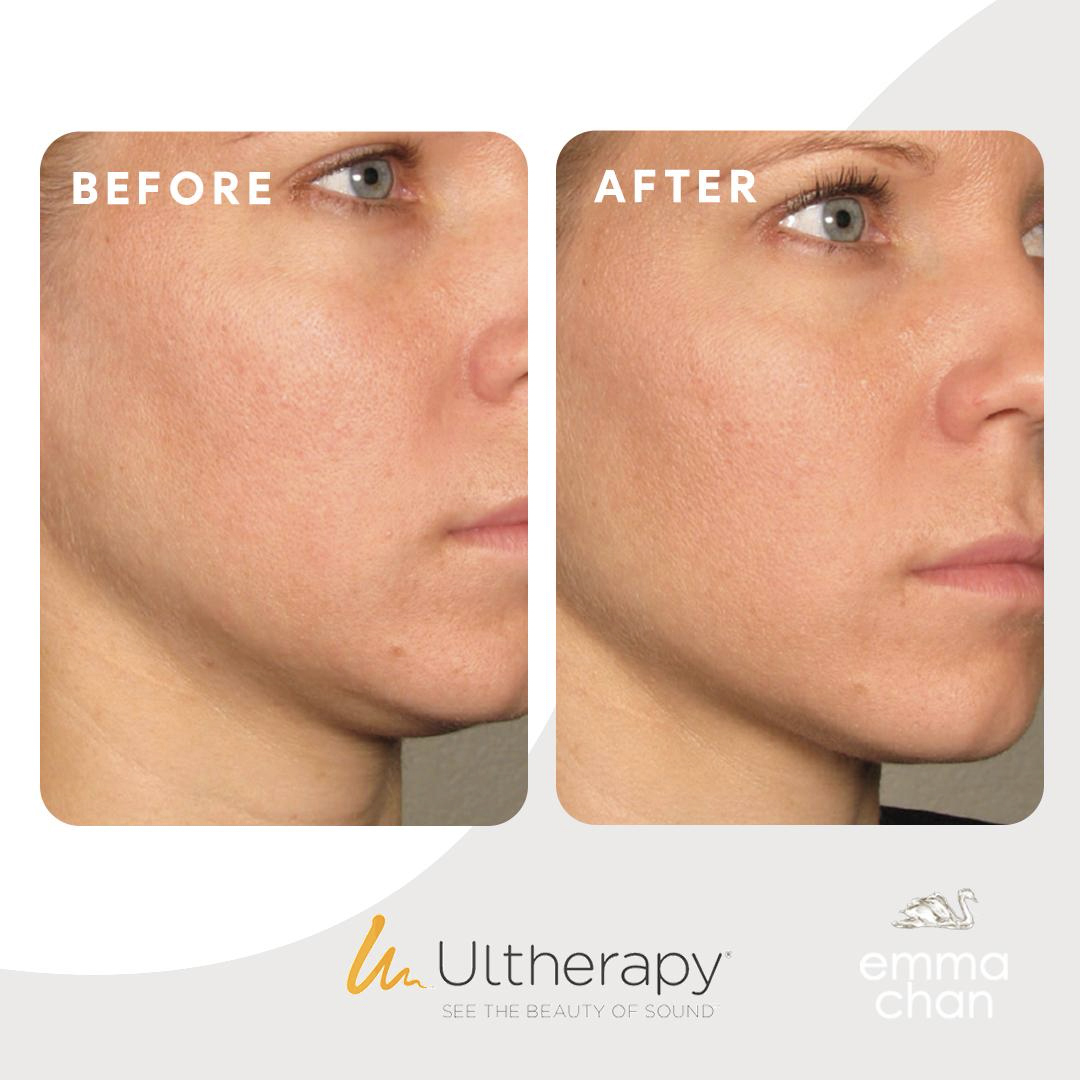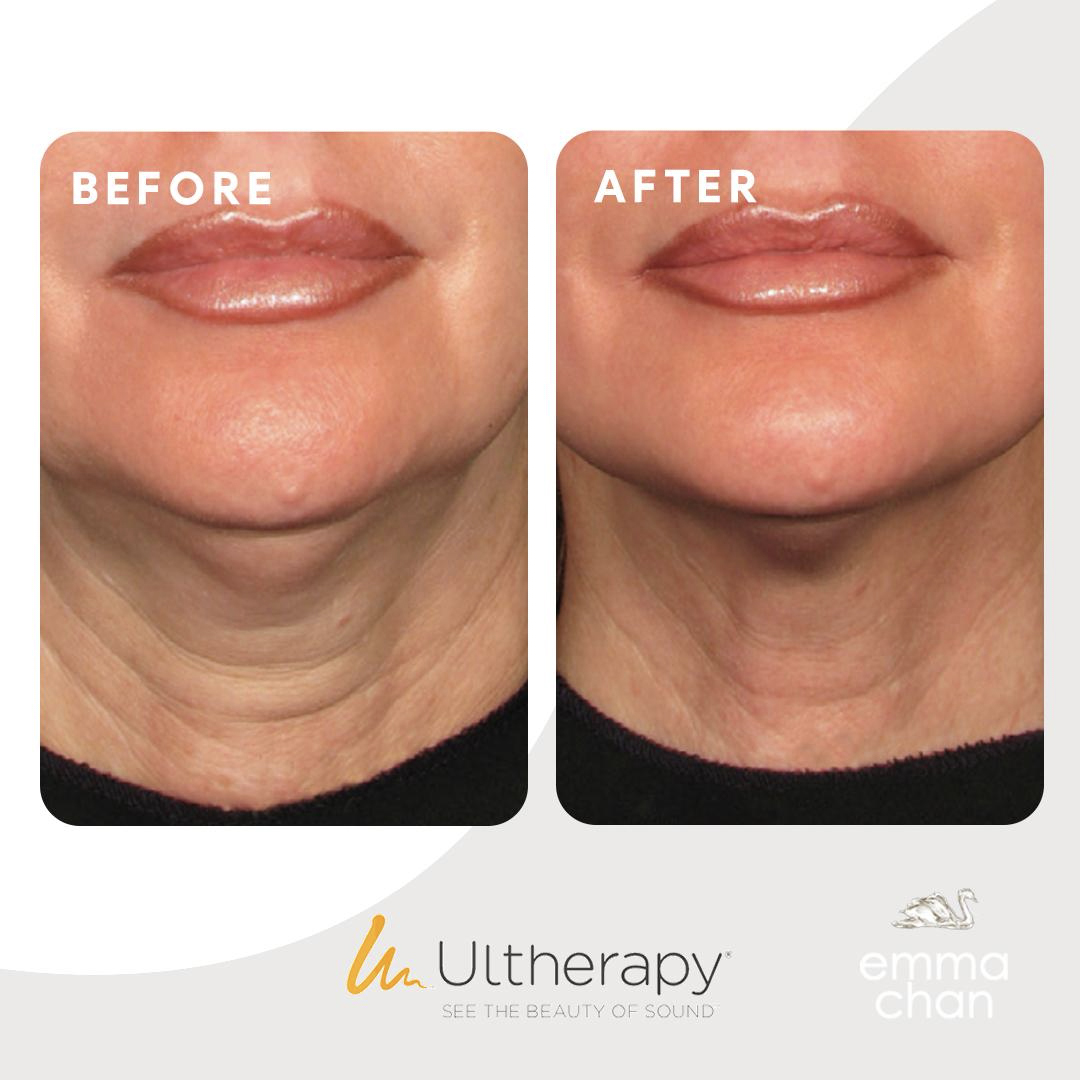 Get in touch
The proof is in the pudding with Ultherapy and it is a treatment that is suited to anyone who is seeing the signs of ageing in their face, neck or decolletage.
Simply call us on 01772 600603 to find out more about this revolutionary treatment in the clinic.