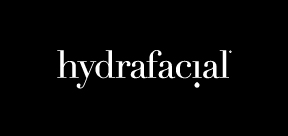 Face Life. Face First
HydraFacial uses award winning, patented technology to create an instantly gratifying glow. It is an incredible, non-invasive treatment that is pleasant to undergo and detoxifies, rejuvenates and protects your skin for immediate results and long-term benefits without downtime or irritation.
The unique design delivers the multistep HydraFacial treatment to cleanse, exfoliate and extract impurities and dead skin cells, while at the same time replenishing vital nutrients including Antioxidants, Peptides and Hyaluronic Acid. These nourishing ingredients help counteract ageing and environmental damage, reducing the appearance of fine lines and wrinkles, and plumping and firming skin for long term results you can see and feel instantly – like no other treatment out there.
The HydraFacial consists of 5 core treatment steps but you can also tailor your treatment with HydraFacial Super Serums to address specific skin concerns, including: