Skincare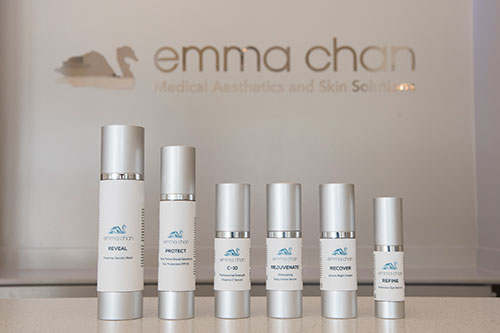 Our signature skincare range has been specifically developed to maintain good skin health on a daily basis. Our range fights the first signs of ageing by targeting each layer of the skin to thoroughly hydrate the whole face. The range introduces an affordable clinically proven integrated mix of products that work to achieve brighter and healthier skin.
As we age we lose moisture and elasticity in our skin which causes wrinkles and other signs of ageing to appear. Our collection rehydrates skin with a series of clinically proven ingredients. It includes light weight non-oily hydrators and skin revitalising serums to stimulate collagen and elastin, whilst helping skin to repair and renew more rapidly.
The range has been developed with your daily skin health needs in mind and will help refine pores and minimise fine lines and wrinkle as well as address any pigmentation issues.